Shopping Cart
Your Cart is Empty
There was an error with PayPal
Click here to try again
Thank you for your business!
You should be receiving an order confirmation from Paypal shortly.
Exit Shopping Cart
Welzijnspraktijk Groningen
Praktijk voor Shiatsu, Tuina massage, Voetreflex & Coaching ,
| | |
| --- | --- |
| Posted on August 25, 2011 at 2:38 PM | |
Massage en bewustwording.
Heb jij ook vaak dat je gespannen schouders hebt, je nek gevoelig is, je misschien regelmatig  hoofdpijn hebt en je niet echt lekker fit voelt?
Vind je het moeilijk om rustmomenten voor jezelf te regelen?
Heb je de neiging hoog in je ademhaling te zitten (dus niet in je buik) en zelfs -bijna- hyperventileert ?
Je bent niet de enige!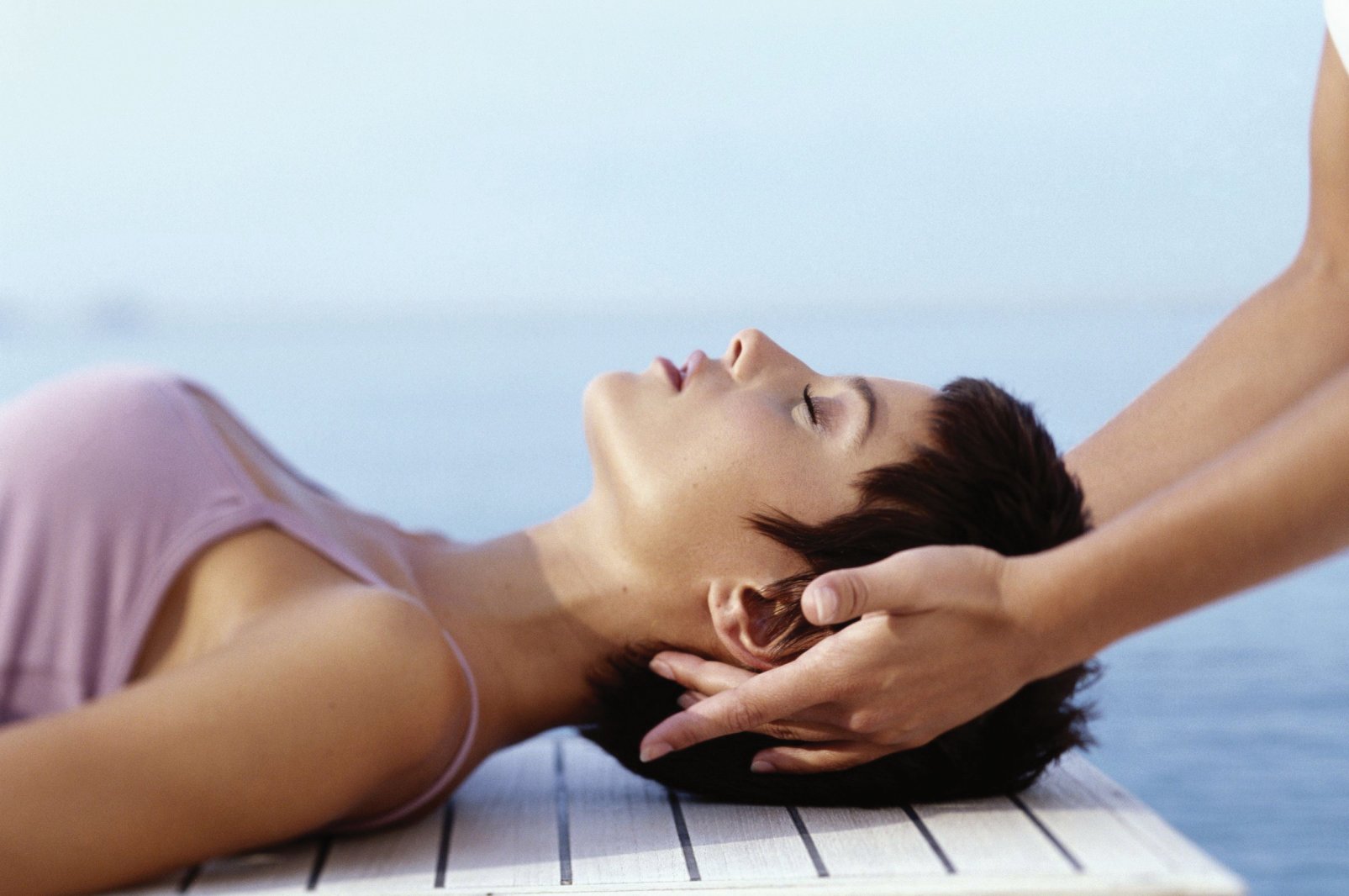 Als ik mensen vraag om zichzelf een cijfer te geven over het ontspannen kunnen zijn op  een schaal van 1 tot 10, dan hoor ik vaak niet veel meer dan een 6.
Dat kan echt anders!
De Shiatsu stoelmassage geeft heel duidelijk aan waar je pijnpunten zitten en na de behandeling merk je meteen al meer ontspanning.
Ondertussen let ik op je ademhaling en kan je meteen wat handvatten meegeven hoe jijzelf meer grip krijgt op het gevoel van rust.
Voelt iedereen zich meteen een stuk opgeknapt?
Vaak wel, maar regelmatig  is het zo dat door de betere doorstroming van bloed en lymfe maar ook zeer zeker van energie heel veel zaken letterlijk en figuurlijk "los"komen.
Soms voelt iemand zich juist erg moe en vertellen ze pas na een dag of 2 opeens wel een stuk energieker waren.
Is dit normaal?
 Ja dat kan, dit betekent namelijk dat je weer beweging krijgt in vast zittende energie; het begint weer te stromen zeg maar.
Je bent dan aan het opruimen en moet die afval eerst kwijt , dat doe je o.a  door goed water  te drinken en je rust even nemen.
Wat ook vaak voorkomt is dat mensen me vertellen dat ze meer "lucht"hebben, vrolijker zijn & situaties makkelijker kunnen hanteren.
Een andere keer komt er juist boosheid of verdriet naar boven borrelen, is dat erg? Nee, het is een emotie over niet helemaal verwerkte zaken.
Vaak wordt er aan een voorval een "plekje"gegeven. En ga je je op een bepaalde manier gedragen om er zo goed mogelijk mee om te gaan. Vaak hou je dat lang vol, maar je lichaam  liegt niet.
Als dat plekje niet de aandacht krijgt die het zou verdienen dan gaat het opspelen. 
Dus geef je aandacht aan je lichaam, dan geeft je lichaam je signalen terug. Moet je er dan ook iets mee?
Nee, elke keus is de beste keus op dat moment. 
En kom je gewoon even  voor je ontspanning op korte termijn, dan is dat ook helemaal goed!
Maar zou je op een heldere, duidelijke en ontspannen manier eens willen kijken wat je er voor positieve boodschap uit kunt halen zodat je ook op langere termijn deze ontspanning beter vast kunt houden??
Maak gebruik van mijn massage en bewustwording behandeling en krijg inzicht en tips om lekkerder in je vel te zitten.
Vind je het leuk om maandelijks een nieuwsbrief te ontvangen per mail ?
Waarin  je vaker interessante artikelen kunt lezen en tips krijgt hoe je zelf met behulp van druk-punten ook thuis verlichting kunt krijgen bij bijvoorbeeld hoofdpijn, gebrek aan concentratie en dat soort dingen.
 Waarin ook stukjes zal schrijven over de dagelijkse dingen waar we allemaal tegenaan lopen. 
Conflicten op het werk, in je relatie(s), strijd met je gewicht en dat soort zaken. Met tips of inzichten die je goed zelf  in de praktijk kunt inzetten.
Klik
hier
om deze nieuwsbrief te ontvangen , en vermeld in het
onderwerp: nieuwsbrief massage en welzijn
Dan zorg ik dat je'm regelmatig zult ontvangen.
Gezonde groet, Gerda Rijzinga
Categories: Massage en bewustwording
/